We Sell Best Electric Water Cooler in Pakistan
ہماری برانچیں لاہور، گوجرانوالہ، راولپنڈی، ملتان، پشاور میں موجود ہیں
Welcome
We provide the top manufacturer of electric water coolers, electric water chiller and electric and gas geysers from the past 25 years.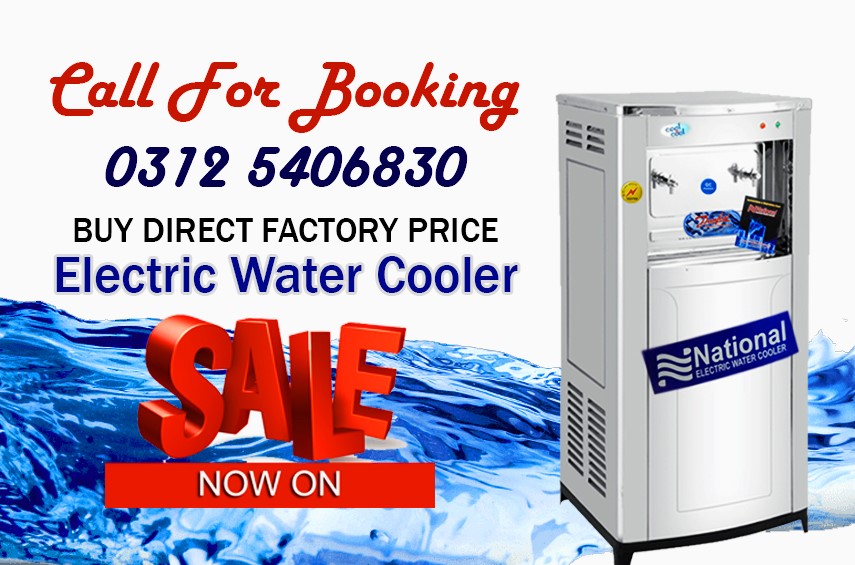 Fast Response Time Guaranteed Book Your Order 24/7
0333-8195586
0312-5406830
Fast Home Deleviry in All Our Pakistan Cities to Our Clients
Testimonials
Just like to say I'm very impressed at the speed and service regarding the water cooler installation. No sooner was it ordered and it was installed. It looks great!
Call a Cooler is definitely something I would recommend to everyone , no more bottled water or worrying about the big water tanks , now it's as simple as fill and go . The water is always cool and on a hot summer day nothing taste better than that clean water , let alone the savings and the convenience ! a 10/10 definitely worth every passe!.
National Electric Water Cooler offers a superior water supply service to our Business, The Sales Team are friendly, reliable & efficient and are fully committed to ensuring they exceed their customer's expectations.
Lahore
Kamha metro station ashyna road,
bank stop,
Gujranwala
Allam chowk Haider colony Nazr bhatti corporation
Rawalpindi
Main Band Khanna Road,
Near Wedding Palace,
Multan
Main Gala Gudam Chowk
Near Naaz Sanema Vehari Road,
Peshawar
Haji Camp Near Children Hospital